Glass Pool Fence
Frameless Glass Pool Fence Panels & Hardware in Sydney
Order Procedures:
1. Design your pool
Generally, the gap between glass panels has to be less than 100mm. And most installer chooses between 30-60mm gap. Hinge gap is 10-15mm and the latch side gap is 10mm.
(Subject to your local council regulation and Australian standard)
2. Select standard panel size and quantity
Frameless glass pool fencing fence panel made from 12mm clear toughened tempered glass.
Height is standard 1170mm, width from 200 to 2000mm, and the increment is every 50mm.
Glass complies to Australian Standard AS2208.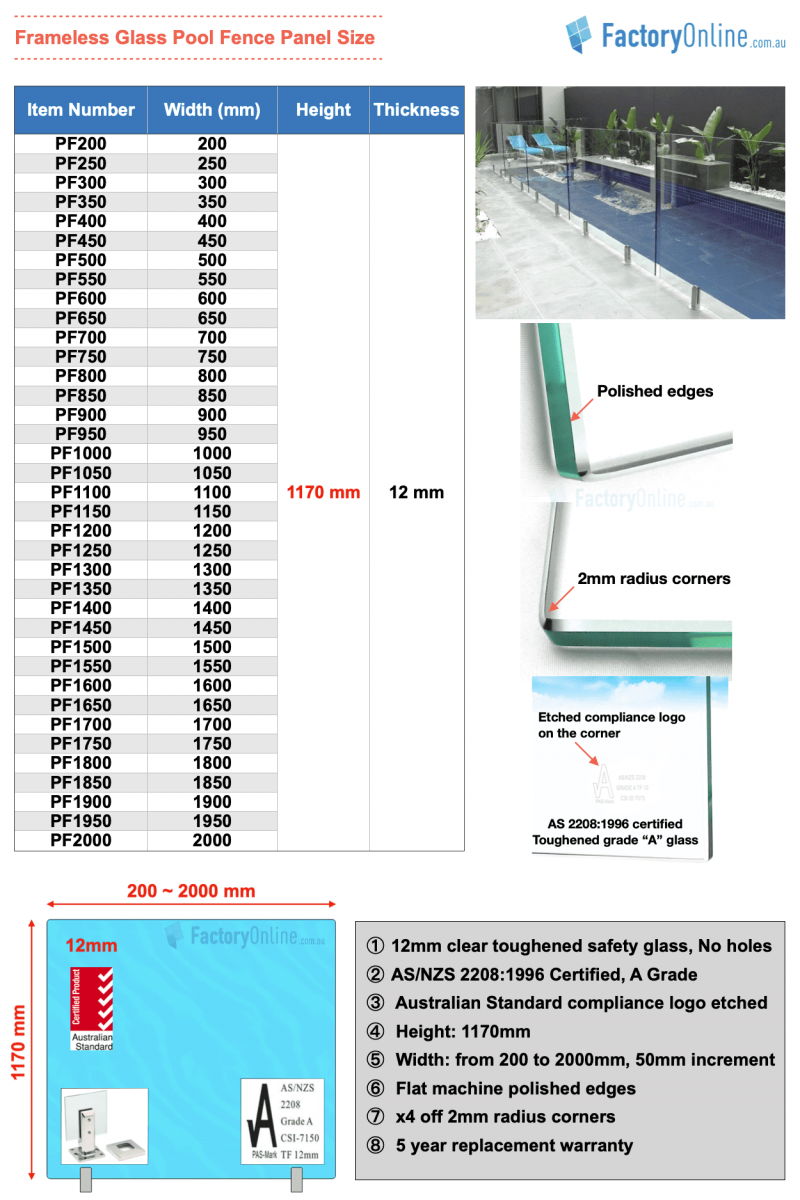 3. Select Gate and Hinge panel
Gate can be hinged to a hinge panel, wall or square post.
Heavy Duty stainless steel spring hinge or Polaris soft-closing hinge available
Hinge type: glass to glass, glass to wall or post
Latch type: glass to glass, glass to wall or post, glass to glass 90 degree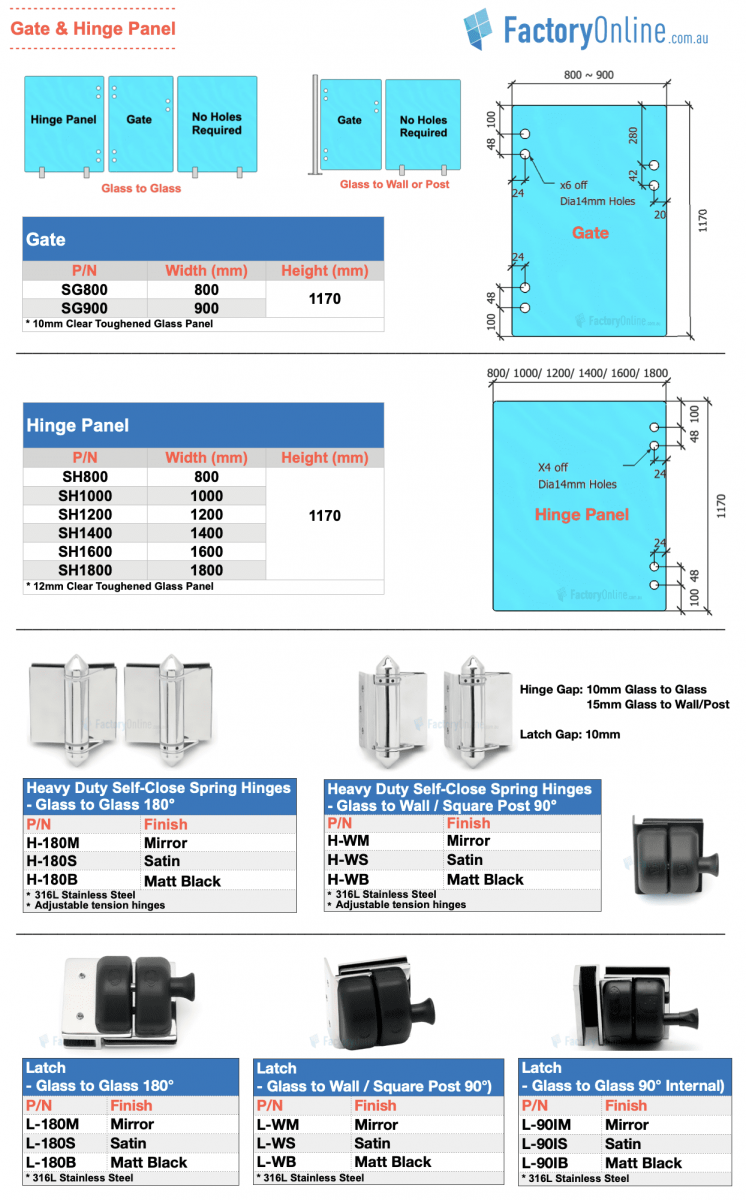 4. Select Spigots
Deck mount (screw-in) or Core drill hole 2205 stainless steel heavy-duty glass spigot / mini post.
Available in Mirror, Satin & Matt Black finish
Distance from spigot center to edge of glass is : (Panel Width) Divide by 5
For example: 1000mm / 5 = 200mm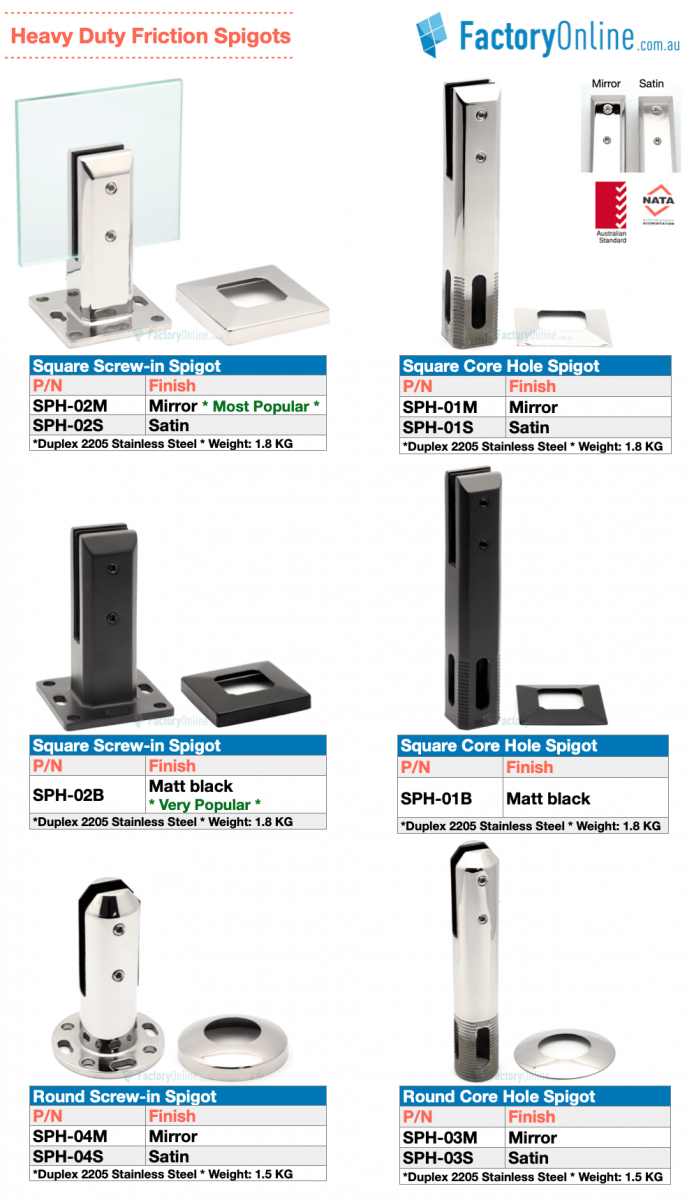 5. Select glass clamps
Add some glass clamps if need additional support and strengthening the glass balustrade.
If glass balustrades in high wind or a coastal area, add clamp is a good option.
6. Choose other materials:
Custom raked panel cut to size service available.
Quick set cement for core hole spigot, and steel glass packing frame for local pickup.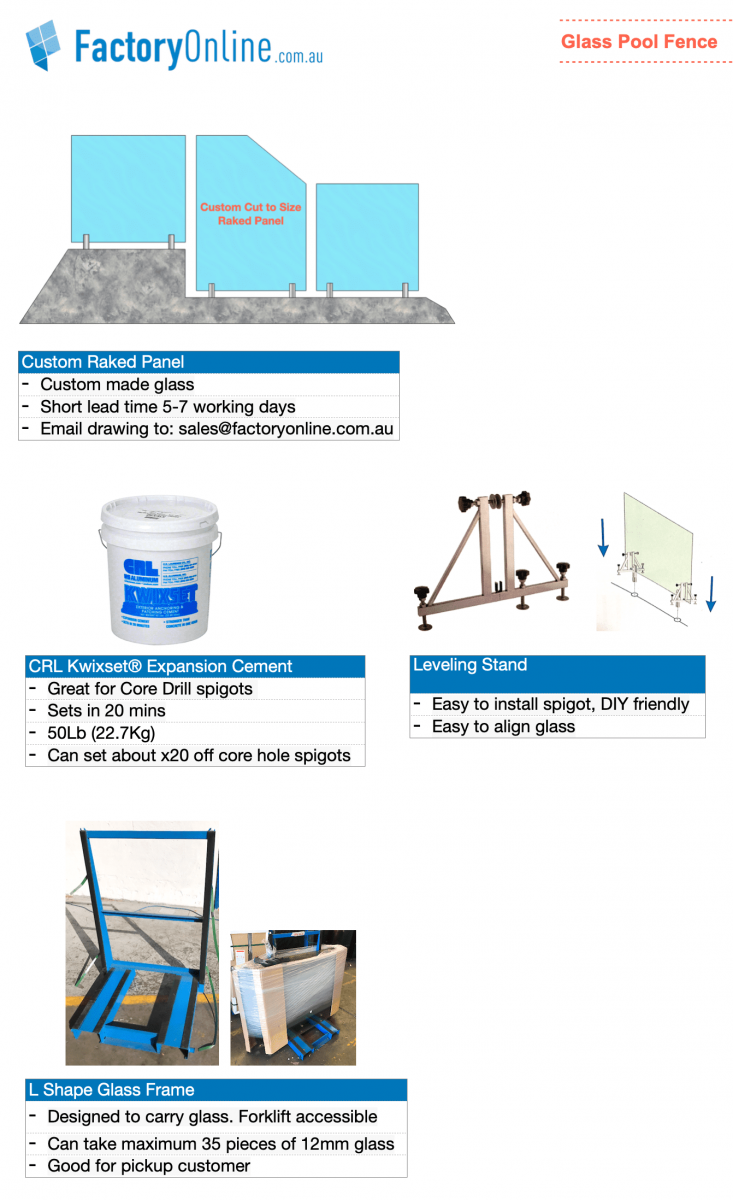 ______________________________________________________
Project Photos: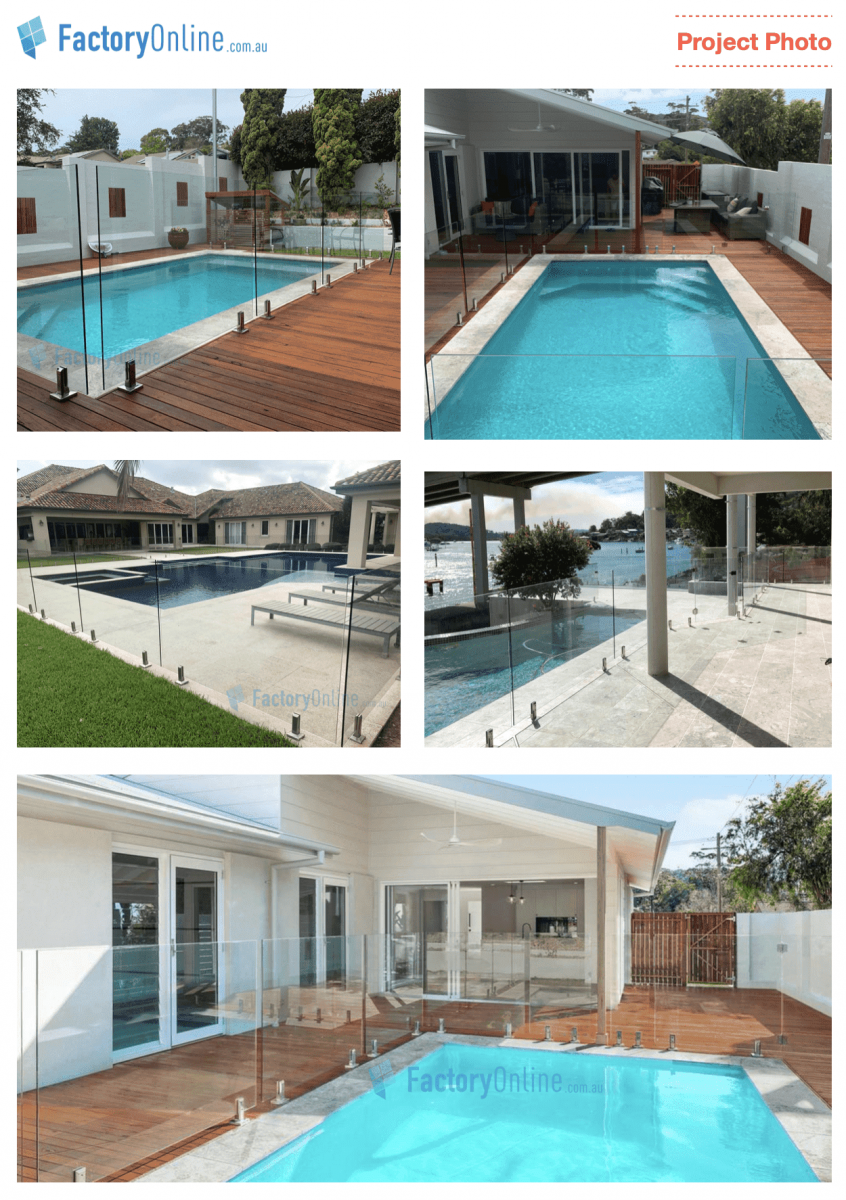 ______________________________________________________
6. Get a quote
Send material list to below email, then sales will prepare a formal quote. Quote will be replied within 1 working day.
Professional Glass Truck Delivery to Sydney, Northern Beaches, Central Coast, Newcastle, Port Macquarie & Wollongong.
Email: sales@factoryonline.com.au
Mob: 0433 520 999 | Tel: 02 8005 1599
---
This category is empty! Please try another category or use our search function to find what you are looking for. If you require further assistance please contact us.